Looking for a great holiday gift for your husband, boyfriend, or guy friend in your life?
Here's a list of some of my top holiday gifts for him: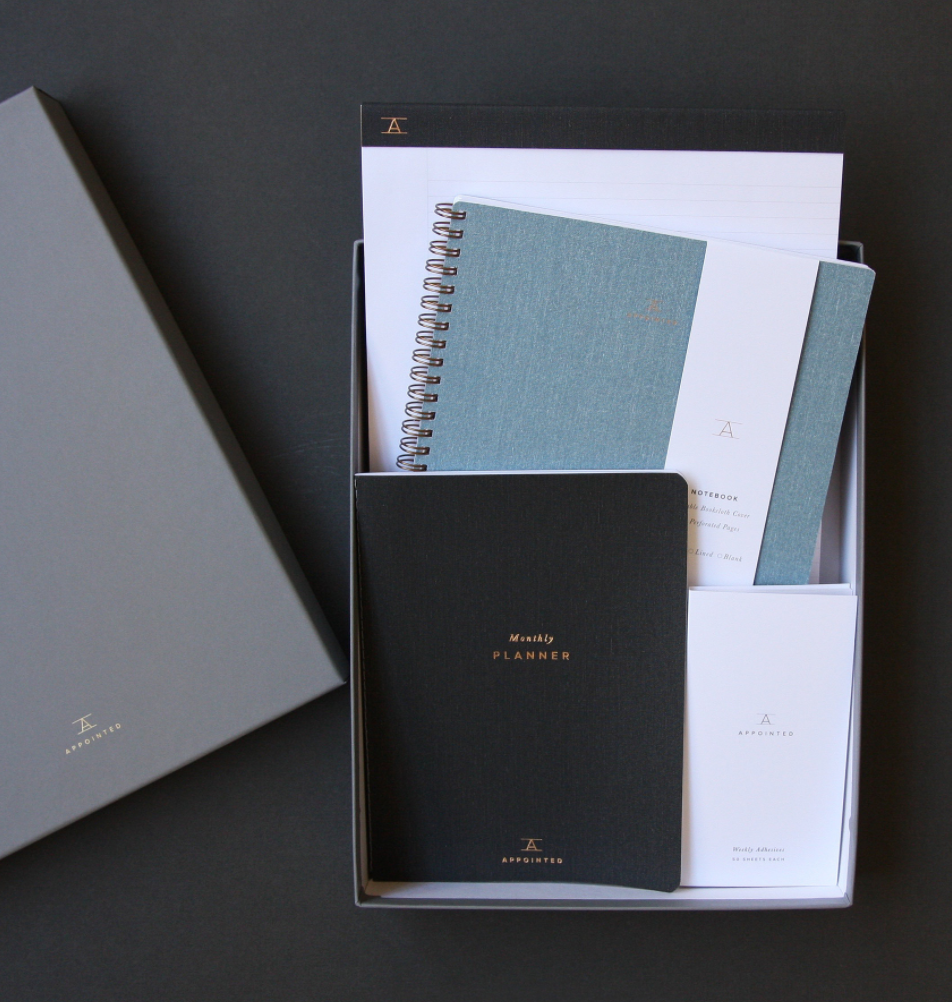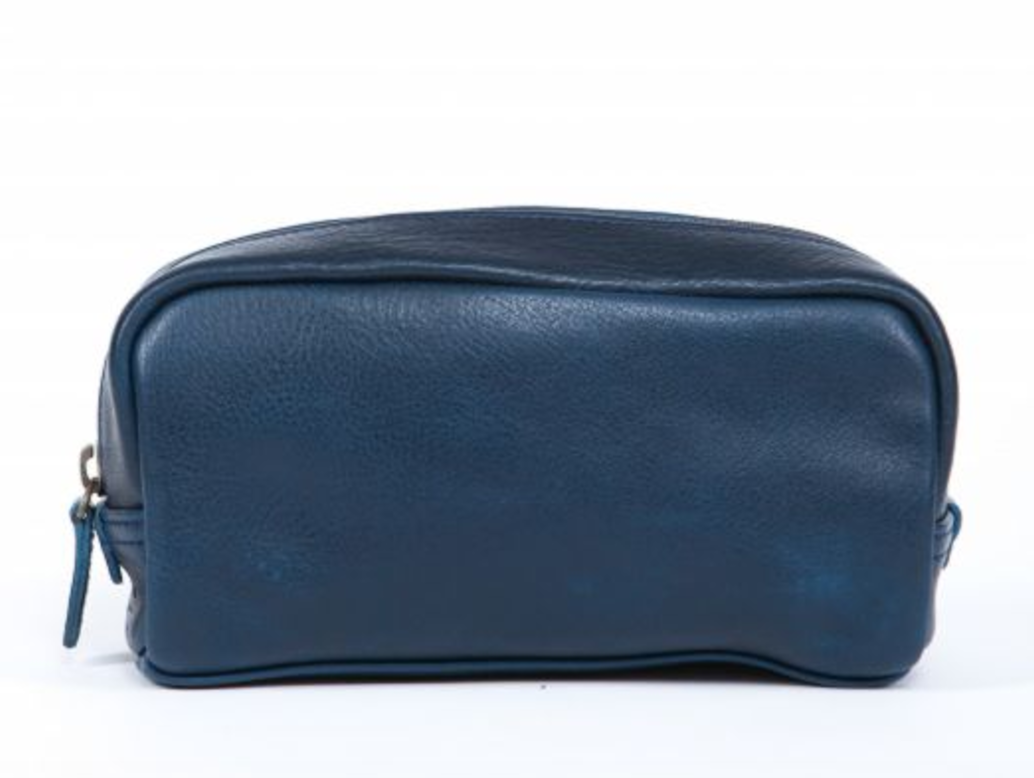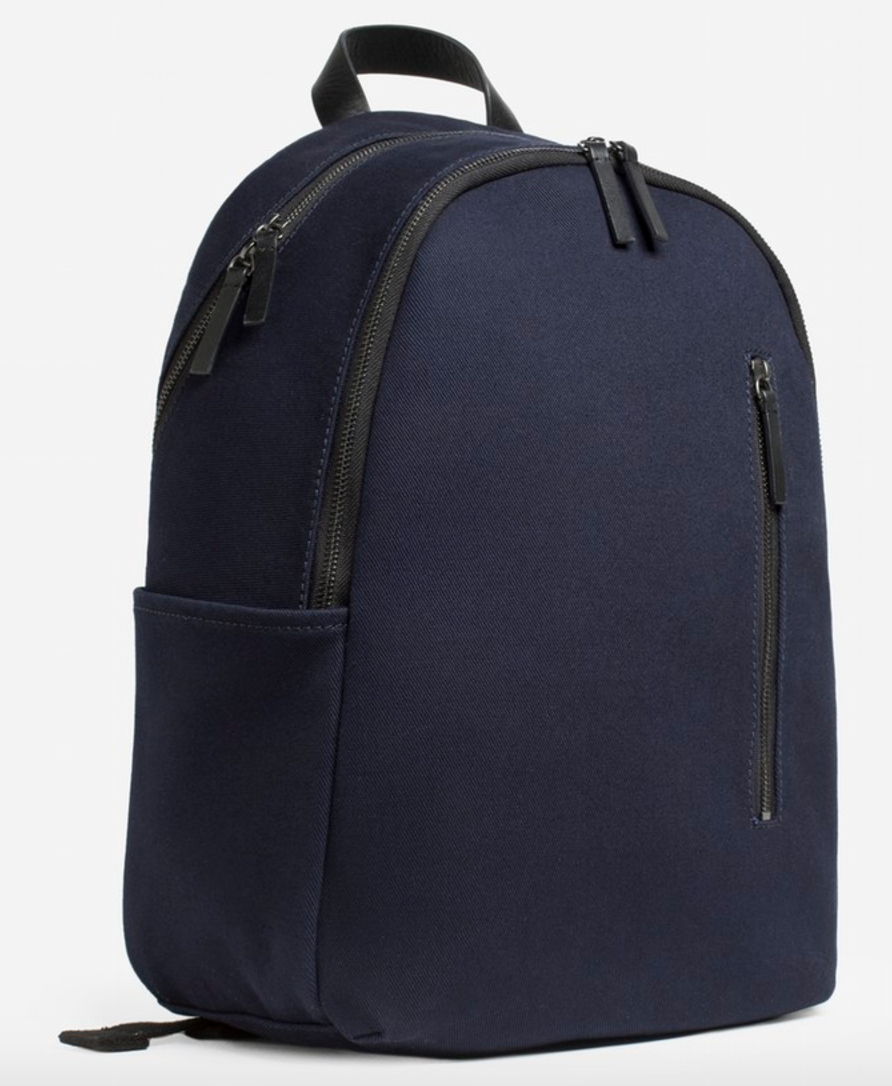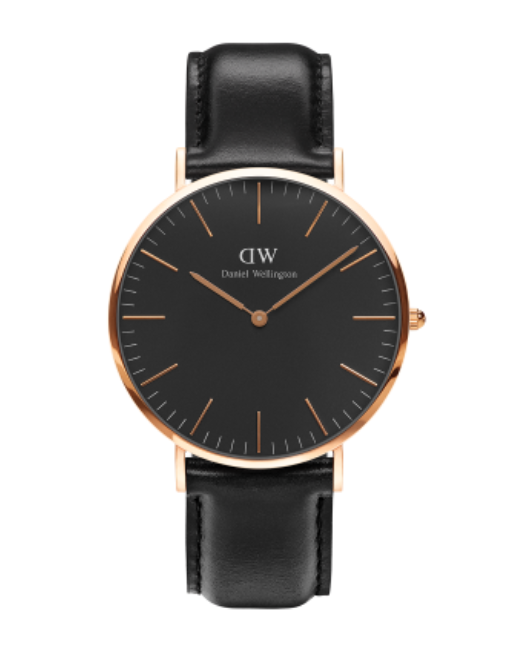 1. Adidas Stan Smith Reflective Heel Lace Up Sneakers - Bloomingdales
Your office dress shoes should be for the office only! Hide these under your desk for when you're headed out to an unexpected work happy hour and show off some personality with these red suede sneakers. Trust me, your feet will thank you.
2. Everyday Essentials - Appointed Co.
For the guy that's looking to upgrade his desk at the office, comes this starter kit from a DC-based brand. The chambray notebook is bound to get you tons of compliments in the office all year round because chambray never goes out of style.
3. Pineappleade Black Leather Slip-On - Bucketfeet
Looking to elevate your date night look? Try these slip-ons instead and elevate your style while looking effortlessly cool at the same time.
4. George Mini Dopp Kit - Moore & Giles
I've been asked many times for a great quality dopp kit this season. This Virginia-based brand makes some of the best quality leather goods I've seen. Their leathers come in a variety of colors and the craftsmanship is unmatched.
5. Wool Bomber Jacket - Club Monaco
Ever since I saw this jacket at the Club Monaco store in Georgetown, I can't stop thinking about it. This is one of those need-to-have jacket essentials that you must have in your closet. The deep carmine color is great for day or night. Plus, you'll look like you just stepped out of the newest revival of Top Gun.
6. The Modern Commuter Backpack - Everlane
The city backpack of your dreams is here. Not only does this backpack have unique zipper placement for your everyday essentials, but it comes in several colors and is great for the guy that's constantly on the go. It's super light weight and looks modern yet refined.
You may just think about flannel shirts and outdoor goods when you hear about this brand, but they have so much more than that. They have some great accessories like bags, watches, and hats. I especially love pairing their hats with outfits I'm looking to give more of a rugged look. They come in various colors, prints, and patterns.
8. "The Greatest Shave Ever" Kit - The Grooming Lounge
This is the shaving kit for the guy that wants not only the easiest but the best shave. These products are all made in DC and have been carefully tested and used on even the toughest of beards. The Grooming Lounge also has various locations around the DMV that are great for the guy that loves to get pampered every now and then.
9. Toohey Black with Green Mirrored Lenses - Illesteva
Leave those Ray-Bans at home. Try on a pair of these expertly Italian made smooth sunglasses that make any day bright.
10. LuMee Duo for iPhone - LuMee
I was lucky enough to have gotten one of these at the last Men's Fashion Week. I always get stopped and asked where I got this case. Currently the one I have only has the front LED light. This new duo version (which I hope I'm getting this year too!) has a LED light on the back now for extra light when you need to take group photos in dark places. Your photos will turn out even brighter and better when you need light the most.
11. Slim Bifold Wallet - Shinola
This sleek leather wallet is perfect for the guy who likes to keep his accessories simple. It holds just the right amount and still looks elegant at the same time.
12. Mashburn Large Try - Sid Mashburn
This is for the guy that always loses his keys and wallet. I have one of these in my apartment and I can tell you that it holds tons of small items. What I love about this tray is the capacity it can hold, its quality, and the variety of colors available.
13. Classic Black Sheffield Watch - Daniel Wellington
What I love most about these watches is their versatility. They are great for day or night and are always in style. This brand is known for their simplistic design but a modern take on classic timepieces. This watch is bound to make any guy happy regardless of his taste. They also offer interchangeable watch straps in many colors that are available for their Cornwall Collection.
14. Vasa BLA - Rose Gold Black Headphones - Sudio
It's about to be 2017 and it's time to upgrade your headphones from wired to wireless. These bluetooth headphones offer great sound quality and look pretty cool. Use them for the office, gym, or quiet night at home.
15. Dior Sauvage Set - Nordstrom
This is one of my favorite fragrances this year. It has a smoky and pepper-y scent and you're in luck. Nordstrom offers a gift set for a great value. He'll be New Years Eve ready in no time.